Your creative, professional, reliable partner
AMUS Production Limited is a dynamic IT company committed to driving innovation and excellence in the digital realm. Established in January 2020, our journey began with a vision to provide cutting-edge solutions that help businesses thrive in the ever-evolving landscape of technology.
At AMUS Production Limited, we specialize in a wide range of services that cater to the diverse needs of modern enterprises.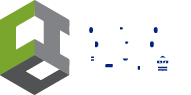 Contact us now and let the AMUS team provide you with engaging, innovative, and specialized recommendations for your work and projects!